4 simple steps to shaving with a Nära safety razor.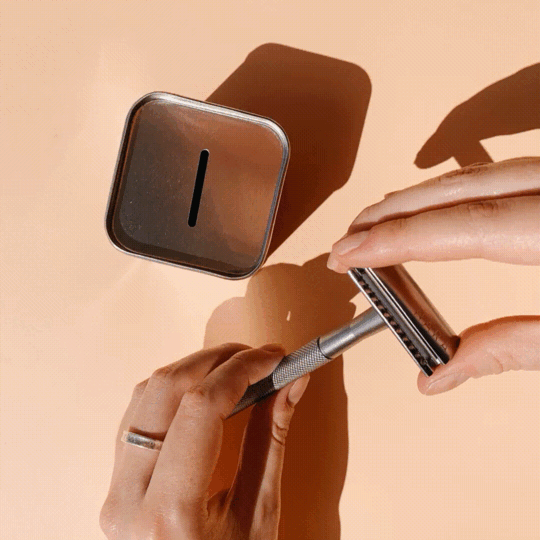 Step 1: Replacing the blade
Your Nära razor consists of three pieces: the handle, the guard (what the blade sits on) and the cap (what sits on top and screws the guard onto the handle)
Hold the razor guard in one hand and with the other hand, twist the razor handle until it detaches
Remove the cap and carefully place a new blade on the flat surface of the guard, making sure to line up the holes
Replace the cap by passing the screw through the middle hole
Firmly screw the handle back on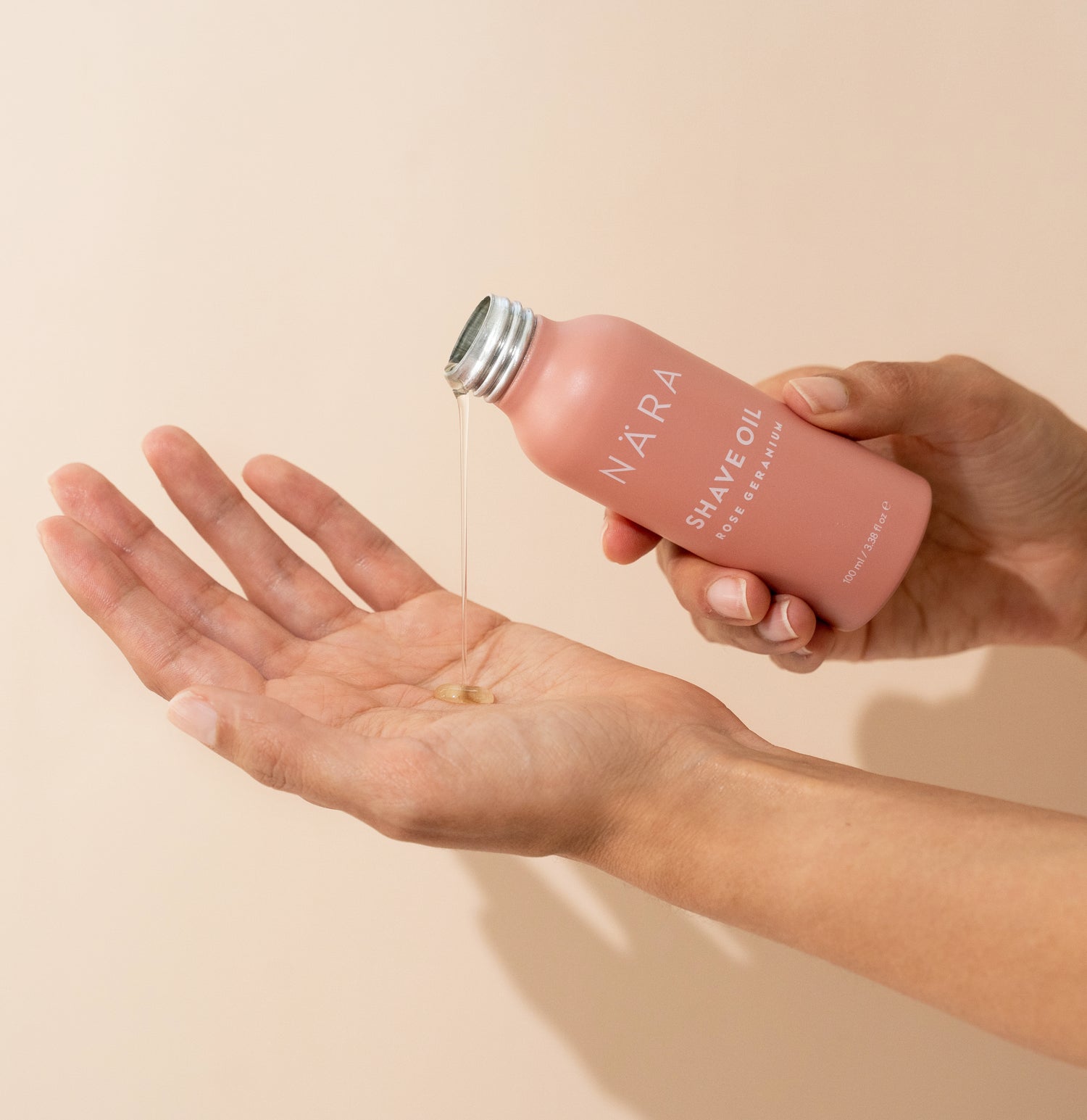 Step 2: Preparing your skin
The best way to prepare your skin is to take a shower or bath before you shave. This helps remove dead skin cells, softens the skin and opens the pores
If you don't have time for a shower then simply dampen your skin with warm water and pat dry before you shave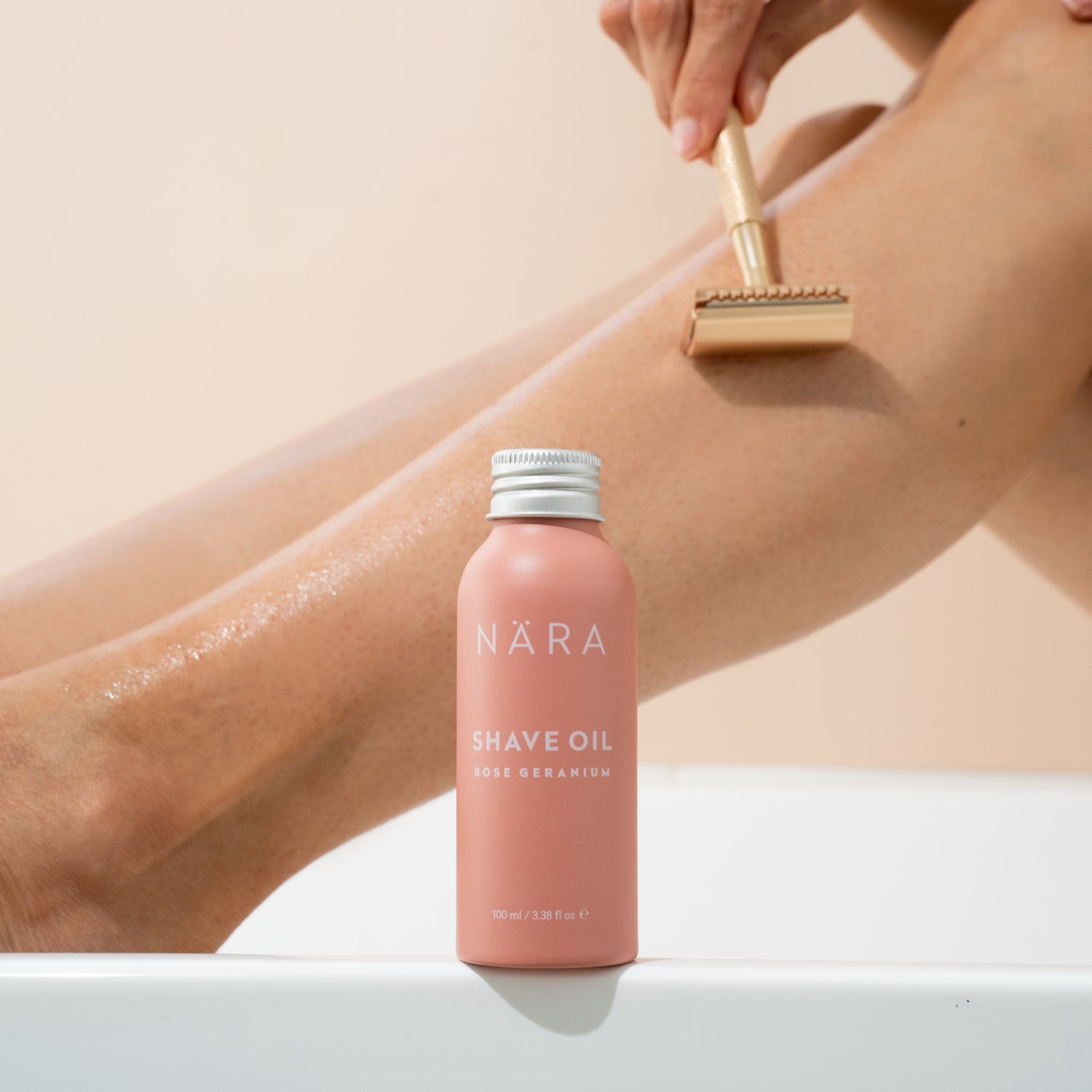 Step 3: Using Nära Shave Oil
If you're using Nära shave oil, it's recommended to shave after showering
Be careful to not spill oil in your shower area as it will become slippery
If it's the first time you're using the oil, remember to patch test to ensure your skin does not react to the ingredients
Pour a generous amount of oil into one hand and massage into your skin before shaving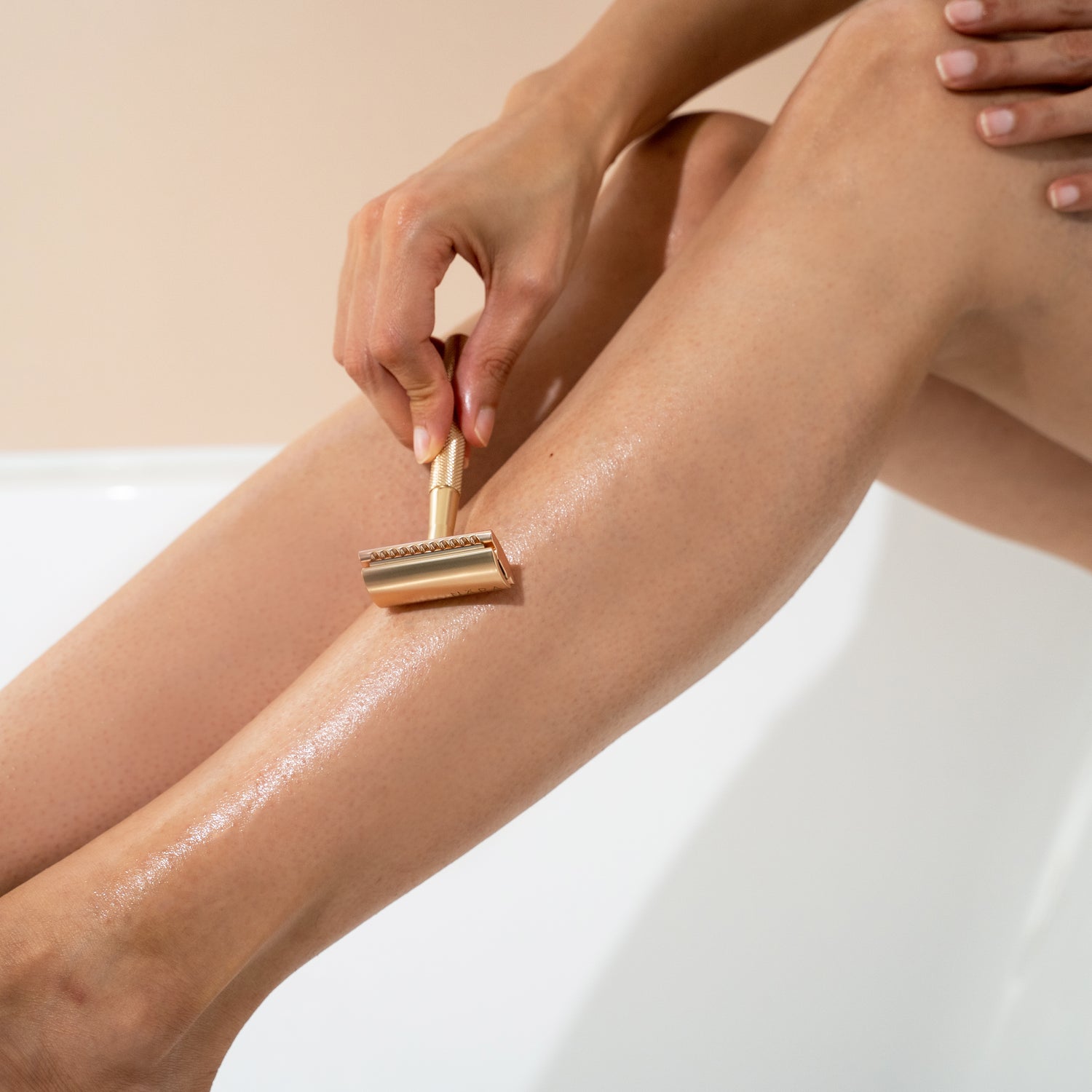 Step 4: Shaving with a Nära safety razor
Shaving with a Nära safety razor may seem difficult at first, but after a few times it becomes super simple
Hold the razor at a 30 degree angle and gently glide the razor over your skin
Instead of long sustained strokes, use short strokes to slowly work your way over large areas
Take extra care around the skin covering your joints (ankles, elbows, wrists etc.)  
Regularly clear the razor head of hair by rinsing under running water and wiping dry on a towel
Apply more oil as needed
Once finished, you can leave any remaining Nära shave oil on your skin as it's a great moisturiser!
Free carbon-neutral shipping over $50

60 day money-back guarantee

5% of sales donated to 5 Gyres

Vegan accredited skincare